kids
don't you sometimes wish you're still a kid or at least, maintain that childhood innocense? when i read these letters, i could not help but smile and somehow wish that they would stay kids for a very long time. these letters were probably written by 6 or 7-year-olds who, in their stage, were
curio
us with the world they live in, teeming with questions. and figured out the best one to ask is none other than God.



sometimes it takes a child to make one remember that
He, besides being the Creator, is our friend and ally too.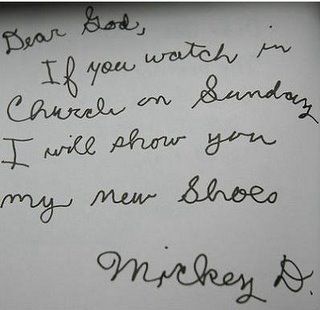 and that even if He doesn't always give what we want, just like what this kid said, there's nobody better than God.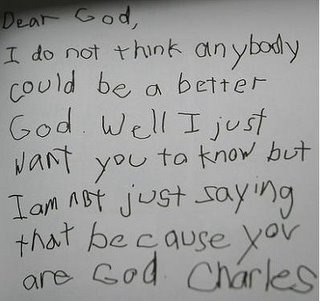 i believe that kids are really smarter than adults!